I love this time of year!!
Halloween is my absolute favorite for decorating.
I was finally able to
sneak a purchase by the hubs
buy a couple of kits from
SVG Cuts
this weekend!! It was for a good cause too. Katelyn had a project to do on
How To Kill A Mockingbird
.
We brainstormed and thought of a bird cage for the assignment.
SVGCuts
had one we both loved. I cut out the pieces on the Cameo Silhouette, showed her the video on how it goes together, and let her go. It was so cool watching her create.
I'm going to grab a better photo before she leaves for school this morning.
Anywho, if you've ever bought files from SVG Cuts, you know if you spend 9.99 or more you get a free featured gift.. which is their Christmas advent boxes. *squee* they are so cute!! I was also able to buy the Halloween Treat boxes I've been eyeing for the last week or so..
Don't mind the dust, don't know how that snuck onto the witchy hat. ;-)
Cute or what?
They all are useful to add candy or little treats inside. I love them!
I'd love to realistically create one of these treat boxes for kids in Samantha & Cameron's class... I need to run to Michael's and get more cardstock and Halloween paper. We'll see if I have enough time to pull it off. :) :) :)

I'm linking up to Paper Issues Halloween Harvest!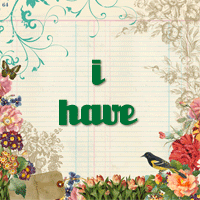 Don't forget, if you shop with
Paper Issues
, all my readers and friends get
20% off
in the store using the code
LEAH20
at checkout!
Have a great Monday!!
xoxo