Happy day my scrappin friends,
Firstly. I did not make the top 25 team over at G45.
On first whim, I was a little sad about it.
Why not me? Where was I lacking? What could I have done better?
Was my written application dorky? uncouth?
(probably. lol)
But after I actually took a moment to let it sink in, I realized I learned a lot about even submitting to a Manufacturer. I poured hours into my 10 new projects. I have two new mini books, three new pieces of altered art that look fabulous in my home, and five new scrap layouts.
And because Julie W. told me to, I plan on seeing if they fit any categories for submitting to paper magazines over the next couple of days. :)
This was just one No. Who knows how close I may have been to making the cut?
I know there are so so many talented crafty people out there, and I'm holding no grudges.
I'll continue to support and use graphic 45, because I love their product.
That's another thing. I submitted, because I DO love their product.
I beat that horse good..
on to the fabulous news.
Today me and my she art girl was
featured
over on
Paper Issues
!
(yay yay yay)
and to add icing to the seriously sweet cake
Cassie asked if I would join the Paper Issues Team.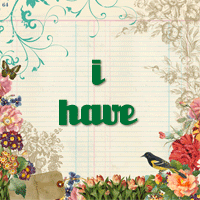 Be still my heart.. I love that blog, so I said
YES!!
*happy dance*
Go check out the
current issue at PI
and link up your projects.
Have a happy weekend!!